NOW, "funding" on INDIEGOGO: STARESSO MINI: The World's Smallest Espresso Maker
Staff, 8 meses ago
0
4 min

read
114
STARESSO MINI handheld coffee maker outshines its competitors in smaller size, superior flavor, safer material, wider application and more possibilities.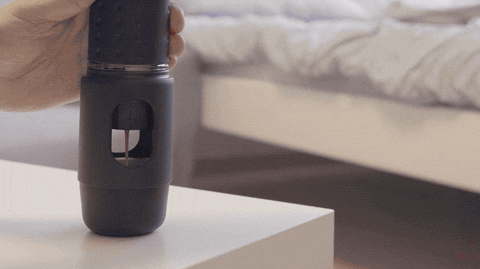 It requires no more than a few manual pumping to produce a pressure twice as high compared to the electric ones, perfect to make espresso, iced coffee, cold brew using pods or grounds, just the way you like it, wherever you are.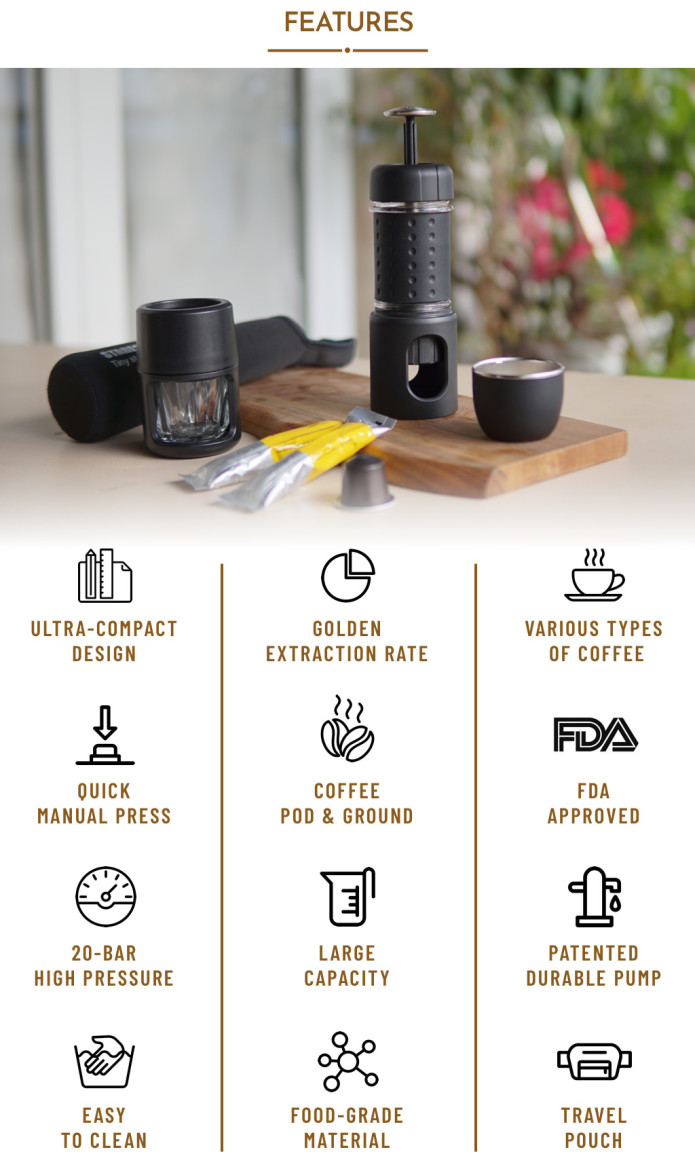 STARESSO MINI stands out from the crowd with its consistent production of creamy, flavorful espresso at the perfect extraction rate between 18 and 22%, meeting the gold cup standard with little effort, even if you lack the grinding, tamping and brewing technique of a barista.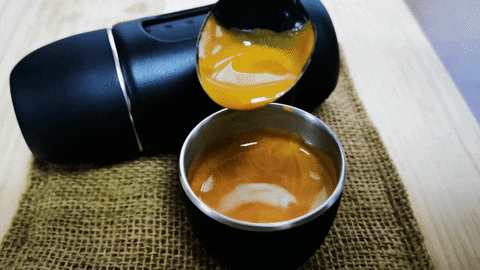 The trick lies in its advanced hydraulic system which features two valves, one for building up pressure to a whopping 20 bar(290psi), two times higher than others; the other one for discharging the coffee once the pressure reaches beyond 15 bar(218psi).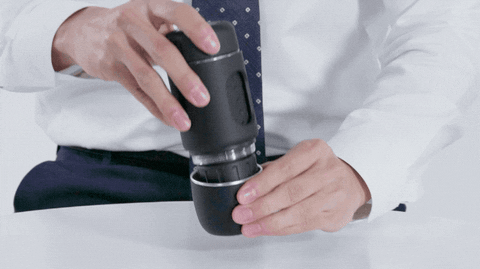 Such high pressure forces just the right amount of coffee solubles into the water to make a quick, rich brew.

STARESSO MINI is the world's smallest portable coffee maker, weighs 0.7lb(300g) and is the size of a 6in(15.2cm) cube, yet it has a 3.7fl oz(110ml) capacity which is much larger than most hand-operated units, thanks to its ingeniously transformable design.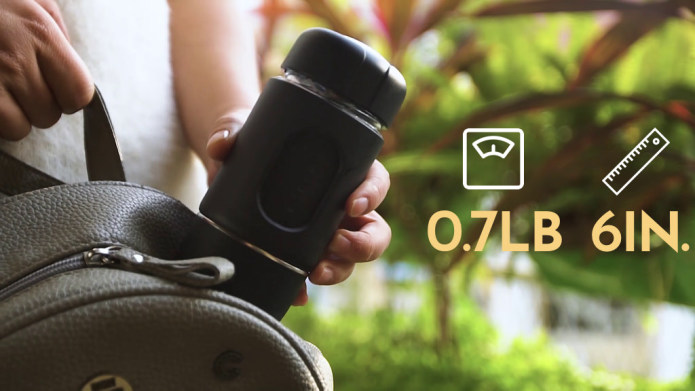 It comes with a convenient carrying case for easy, protective storage of it when you hit the road.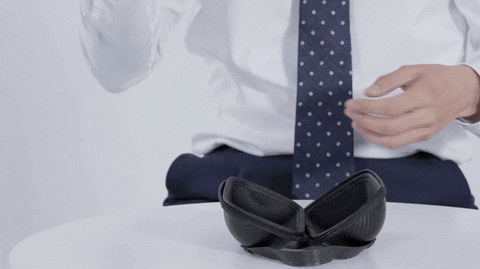 With STARESSO MINI, great espresso is always right at your fingertips, saving you time and money when you are on the go.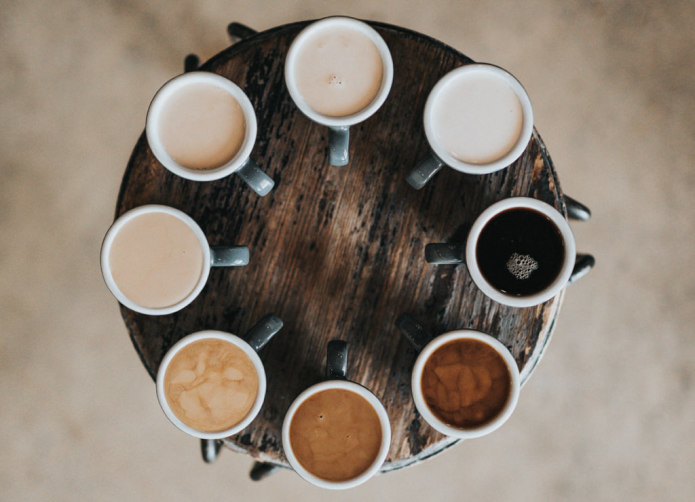 The ultra high pressure of STARESSO MINI is also necessary to compensate for the high brewing temperature solely achievable by electric coffee makers, so you are able to extract coffee solubles with icy water, juice, soda and more, which unlocks limitless potential in DIY coffees in different flavors, aroma and complexity to your preference.

Superior to most, you can use both coffee grounds and Nespresso pods to make espressos with STARESSO MINI. Simply put it into the coffee filter basket, add water and start pumping, the espresso will come out directly into the cup below.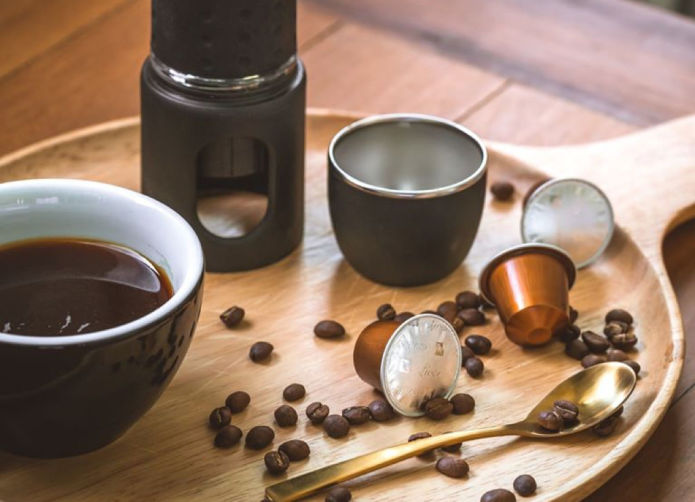 In addition to providing espresso, STARESSO MINI is equipped with a pressurized filter perfect for frothing milk when you feel like a cappuccino or latte.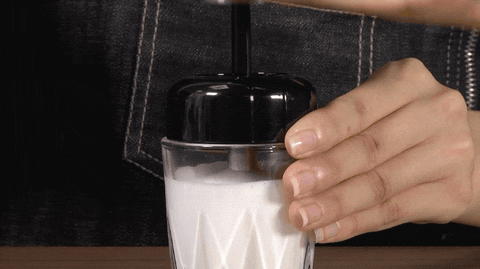 There are two measure marks on the water chamber to indicate the maximum water levels for making Espresso and Americano. Add water to the 50ml mark to get 25~30ml Espresso and the 80ml mark to get 55ml or more Americano.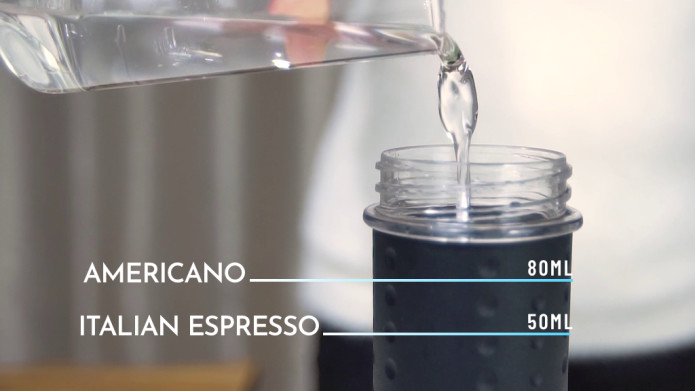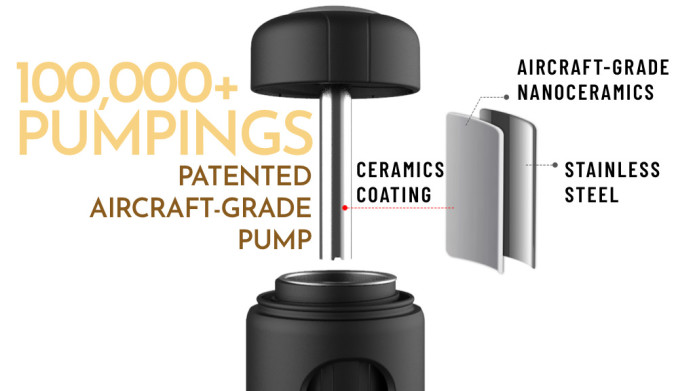 The durability of STARESSO MINI is tripled to over 100,000 times of pumping by the aircraft-grade nanoceramics coating on the surface of the pump. It is extremely sturdy and long-lasting to outlive other coffee makers and be your most trust-worthy personal barista whenever needed.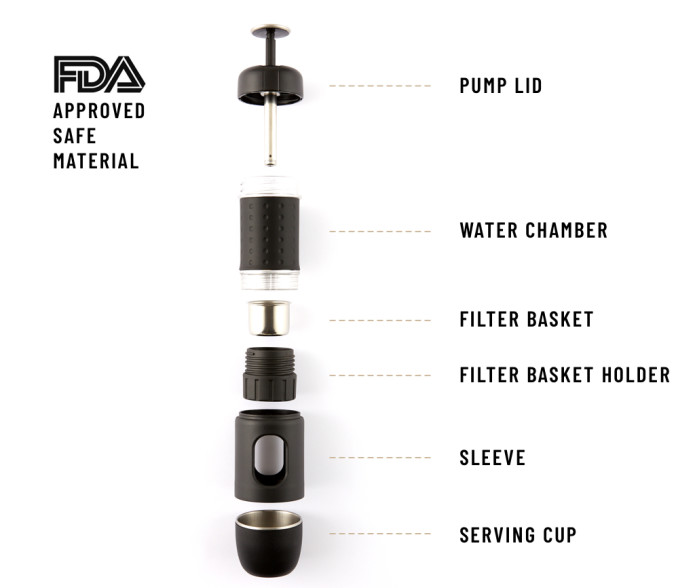 STARESSO MINI is approved by FDA in U.S. and has earned certifications from equivalent agencies in many other countries like Japan and Korea. The silicone materials used in STARESSO MINI are of the same safety level as in baby bottles, while all the metal components are made of food-grade stainless steel.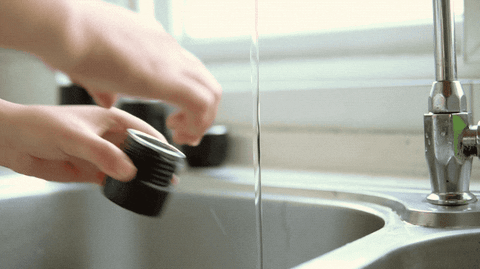 STARESSO MINI requires no battery or electricity to operate, and all the components are easily dismantled for a hassle-free cleaning by hand or by dishwasher.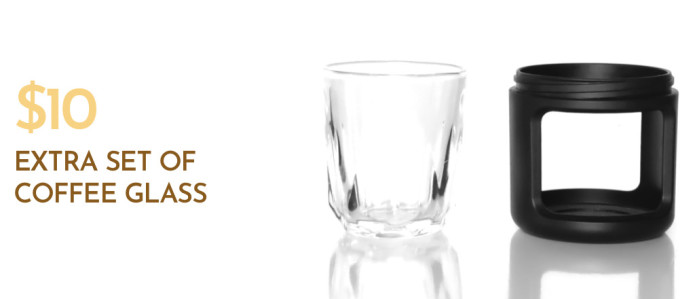 You can add extra $10 to your perk to get another set of coffee glass for frothing milk to make latte and cappuccino. The same coffee glass set is included in the previous generation of STARESSO if you purchased one and it is compatible and can be used with STARESSO MINI.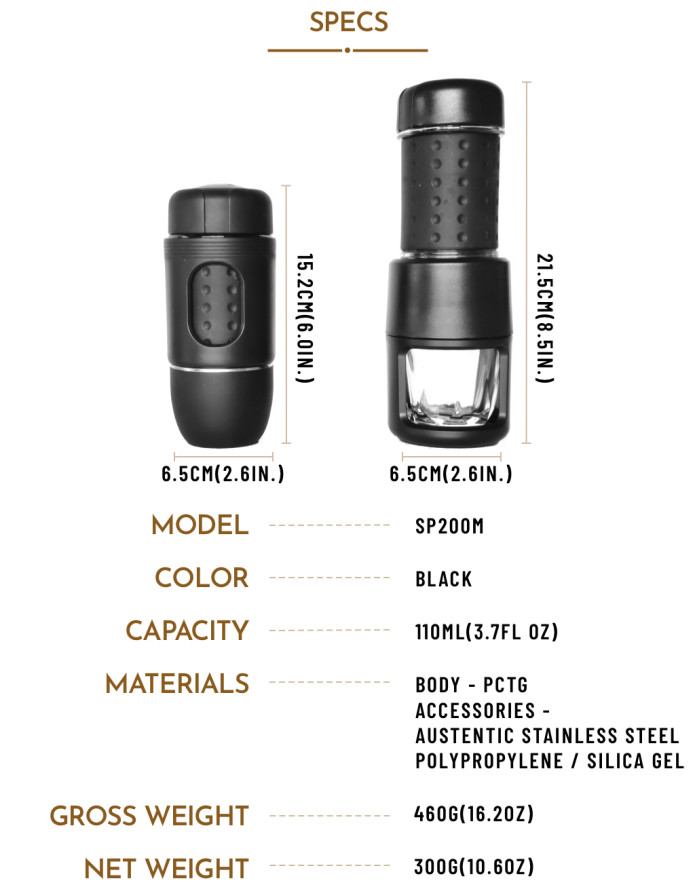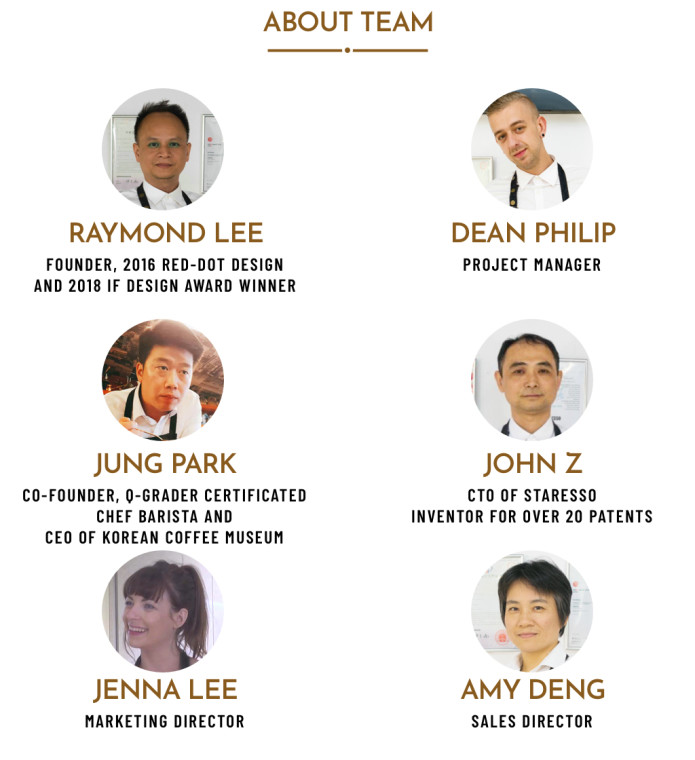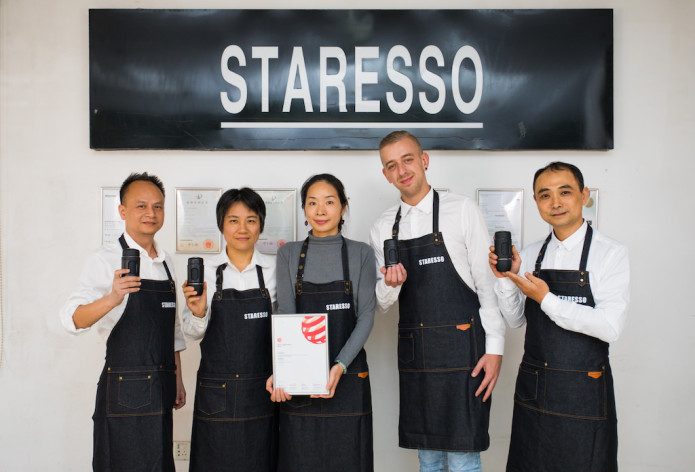 STARESSO MINI may be the smallest espresso coffee maker in the world. Detachable cup base to make it foldable for storage. Same water capacity but smaller in packing size. The cup at the bottom of STARESSO MINI is detachable and replaceable with the one from the previous generation.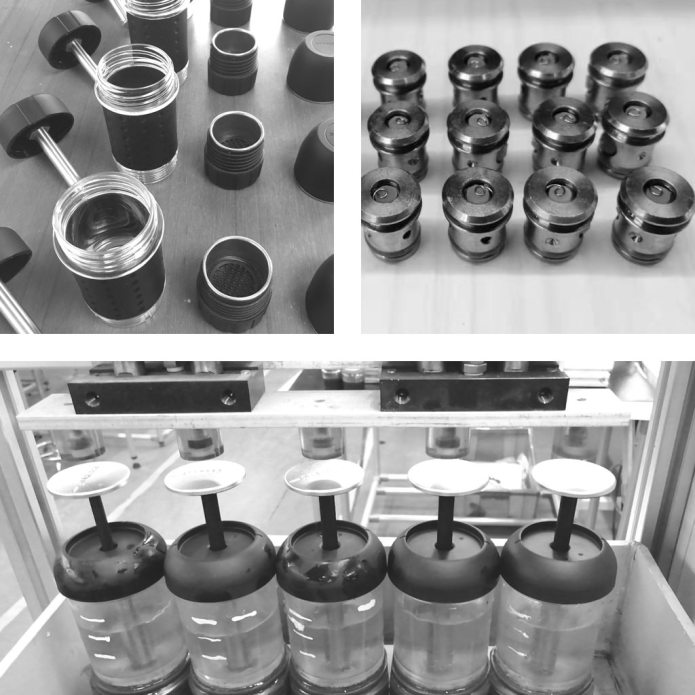 In 2016, STARESSO team received patents of invention in many countries including the USA and won the Reddot Award Germany when the first generation of STARESSO launched. Reddot Jury spoke highly of STARESSO for it combines compactness and fresh look and achieves numerous functions within such a small size. At the same year, it was the Best Seller of Amazon US, DE, & UK.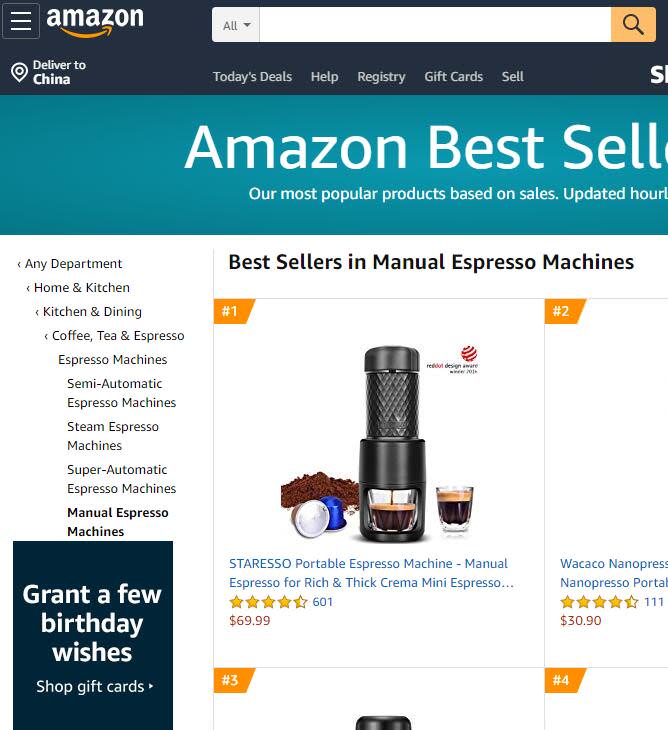 STARESSO keeps growing with honesty & concentration and caught the eyes of Starbucks. Starbucks & Staresso launched a co-branded portable espresso coffee maker in China in 2017.
We never stop growing! It is a long way to make a perfectly convenient yet professional coffee maker. STARESSO team worked closely with end users and invited Dean (from Oxford, UK), Jung Park (CEO of Korean Coffee Museum) to work hard together and finally developed and is about to launch a new model with more compact & easy performance: STARESSO MINI – the smallest espresso coffee maker in the world.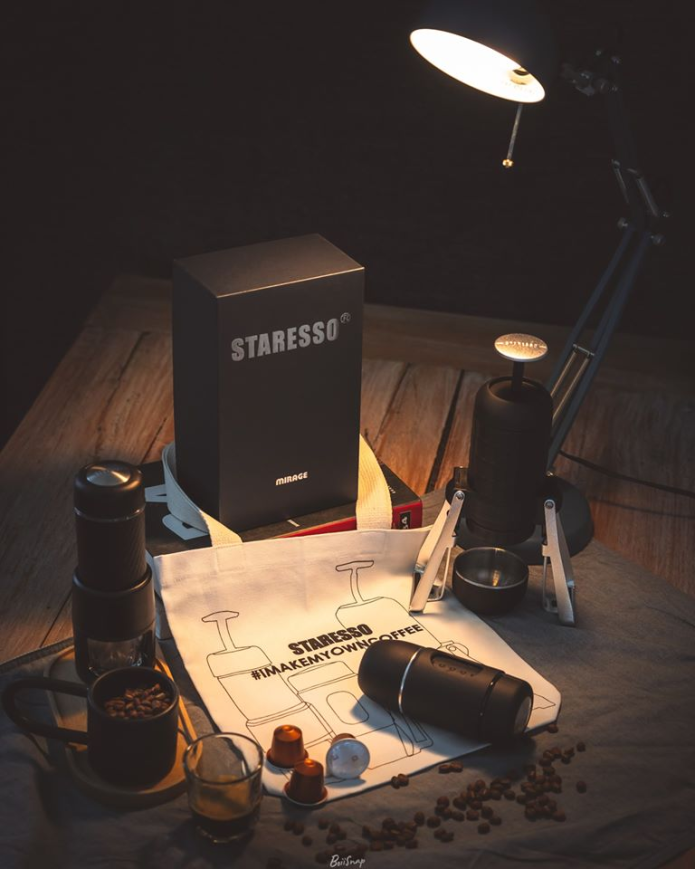 A new version of STARESSO's handheld coffee maker is here with major improvements over the original model in smaller size, superior flavor, safer material, wider application and more possibilities. Detachable cup base to make it foldable for storage; Same water capacity but smaller in packing size.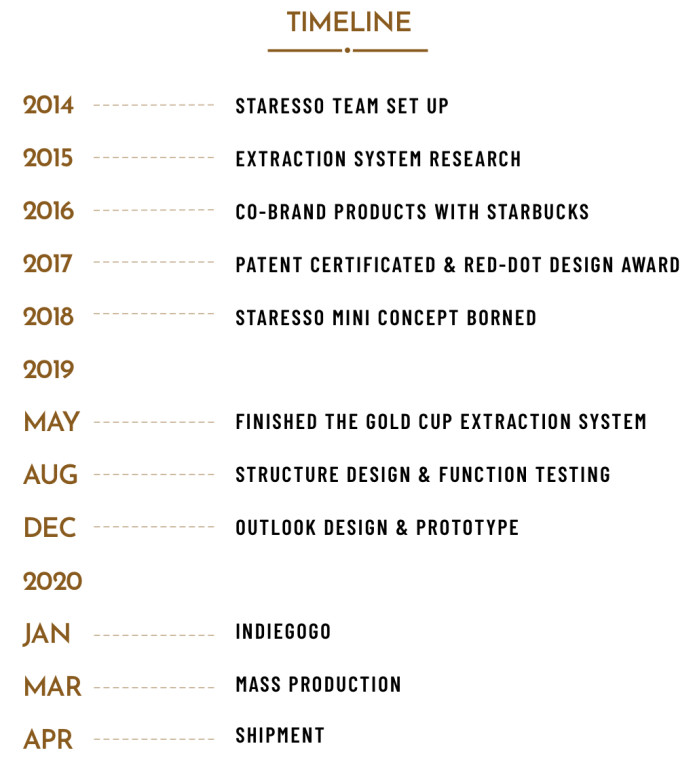 Related posts